Mickey Again? Seriously? by FIVUST
Rp 5.000.000
Designer Notes
Fivust had a lot of thoughts going through his head. He wants to unload everything from that untangled thread up there onto this piece using explosive methods and techniques. Fivust is attempting to venture into unexplored territory with this piece. Fivust incorporates various unusual components, such as thread, embroidery, doll, animal prints, zippers, and many more, in a playful way. Everything about this piece—from hand-selecting the materials to creating the overall design to the finishing—is incredibly enjoyable. What do you want to call it, then? Is it a work of art, a piece of clothing, or just another work of modern (mickey) art?
*Note: Seluruh pembelian karya dari exhibition Secret Showcase: Reform The Uniform akan dikirim setelah acara berakhir di tanggal 11 Desember 2023
Details
Artist's Biography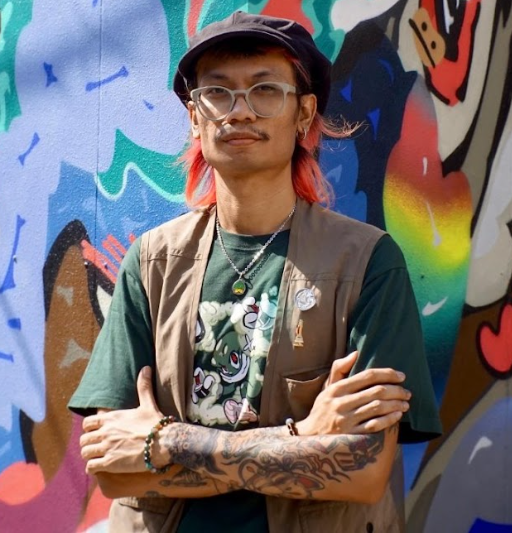 Integrating his signature style of explosive color tone and mood, Fivust has developed a distinct style that carries a fun element of surprise everywhere. Whether on the streets, in galleries, and more. Fivust admires a human alter ego's spectrum of possibility and flexibility in creating his works. For him, it is fascinating that each has its own alter ego that can be expressed in many ways. Moreover, it develops into something that has grown with them from time to time. Colliding his style with the subject, Fivust puts up a new way of its interpretation. Through his playful choice, his works will inflict child-like nostalgia and memories amongst the viewers. Fivust pays homage to the usual, boring, and mundane routine by giving it some spice, fun, and playfulness. Giving it life as it should have. Using various colors, shapes, lines, and crazy ideas in developing his characters and style on many media and with multiple tools – Fivust works with unstoppable liveliness.
Size & Fit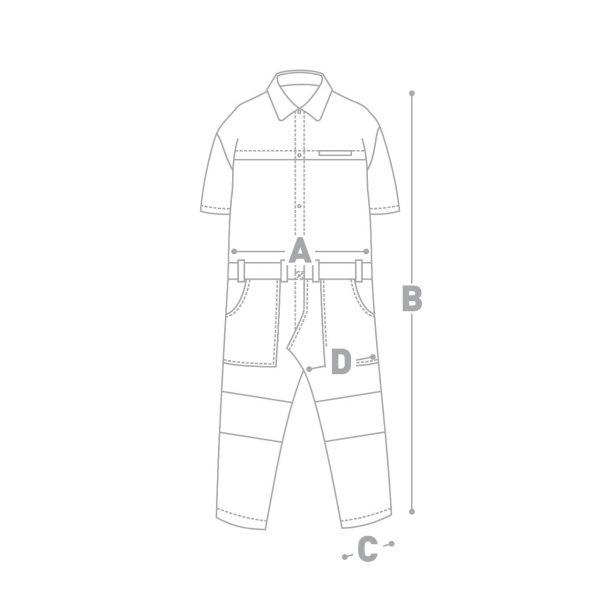 | Size | S | M | L | XL | XXL |
| --- | --- | --- | --- | --- | --- |
| A | 50 cm | 52 cm | 56 cm | 60 cm | 62 cm |
| B | 144 cm | 146 cm | 148 cm | 150 cm | 152 cm |
| C | 16 cm | 17 cm | 19 cm | 21 cm | 23 cm |
| D | 26 cm | 28 cm | 30 cm | 32 cm | 34 cm |