Future Flares by Tuyuloveme
Rp 5.000.000
Designer Notes
FUTURE FLARES is a celebration of the iconic "star" symbol that frequently appears in Tuyuloveme's work. The symbol itself is a rather popular imagery in graffiti that can often be found in taggings all over the world.
*Note: Seluruh pembelian karya dari exhibition Secret Showcase: Reform The Uniform akan dikirim setelah acara berakhir di tanggal 11 Desember 2023
Details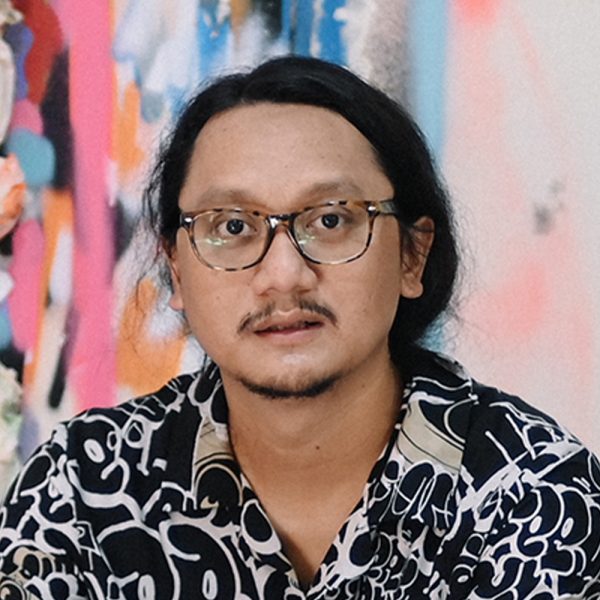 Artist's Biography
Tuyuloveme is an Indonesian graffiti artist based in Jogjakarta with a 16 year-long practice that ranges from lettering to street art. He is an advocate of graffiti as an artistic discipline and has participated in numerous events and exhibitions in Indonesia, Australia, Singapore, Thailand, Cambodia, Russia, Philippines and the United States. The name Tuyuloveme is a playful twist on the question, "Do you love me?" It is also a reference to the tuyul, a mythological boy that is popular in South East Asian folklore. What characterises the tuyul varies across cultures but the underlying trait that is commonly shared is his playfulness and propensity to misbehave. In almost every one of Tuyuloveme's artwork, he appears cheeky and mischievous yet shy, never showing his face. It is reminiscent of the graffiti artist who maintains his anonymity by keeping out of the public eye despite such high-visibility work. Tuyuloveme's use of the tuyul has evolved over the years, initially appearing as a brazen figure with a beanie, bandana mask and spray can in hand to more recently, appearing only as a pair of eyes that peek through the artist's brush strokes. The reduction of the tuyul to a pair of eyes signifies an evolution in Tuyuloveme's studio practice. New work developed in the studio are increasingly abstract and less figurative. Graphic elements are stripped down yet refined with details such as gradient, pattern, layering and texture. These intricacies indicate a careful and deliberate preparation that departs from his art in the street which is spontaneous in creation and fleeting in nature.
Size & Fit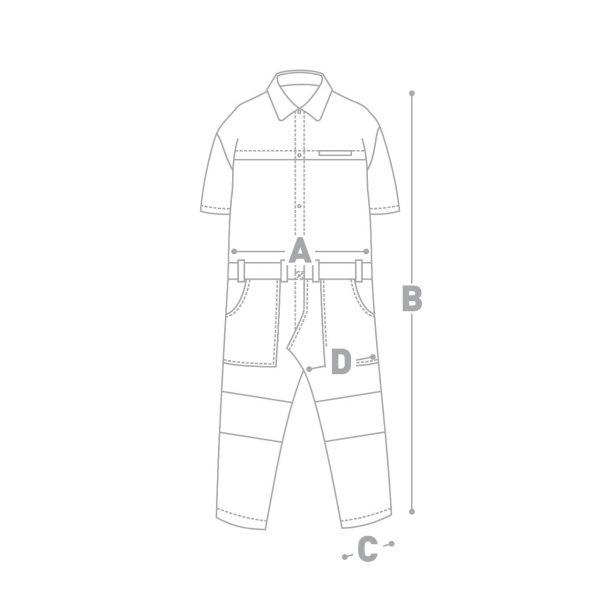 | Size | S | M | L | XL | XXL |
| --- | --- | --- | --- | --- | --- |
| A | 50 cm | 52 cm | 56 cm | 60 cm | 62 cm |
| B | 144 cm | 146 cm | 148 cm | 150 cm | 152 cm |
| C | 16 cm | 17 cm | 19 cm | 21 cm | 23 cm |
| D | 26 cm | 28 cm | 30 cm | 32 cm | 34 cm |