Skin Tone by Yopey
Rp 2.500.000
Designer Notes
Creativity in Chaos, everyone has a different character in drawing. Unkemptness style, a word that's attached to me which produces "skin tone" as a character in every work i've made.
*Note: Seluruh pembelian karya dari exhibition Secret Showcase: Reform The Uniform akan dikirim setelah acara berakhir di tanggal 11 Desember 2023
Details
Artist's Biography
Yopey Indonesia have a few of street artists who bring up realist style into the streets. One of them known as Yopey. Yopey is street artist from Bogor city. Formerly Yope put his mark along the streets by graffiti font style. As time goes by, in 2013s Yopey has explored his style as a new identity that is realist style. Since then, Yopey marked the streets with realist style until now.
Size & Fit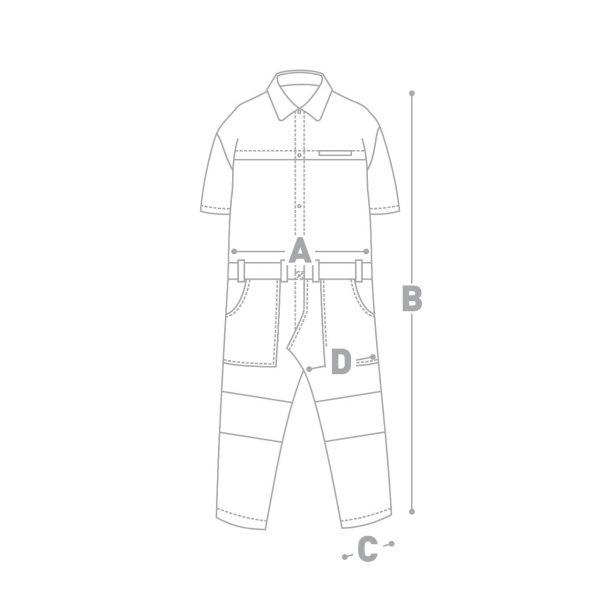 | Size | S | M | L | XL | XXL |
| --- | --- | --- | --- | --- | --- |
| A | 50 cm | 52 cm | 56 cm | 60 cm | 62 cm |
| B | 144 cm | 146 cm | 148 cm | 150 cm | 152 cm |
| C | 16 cm | 17 cm | 19 cm | 21 cm | 23 cm |
| D | 26 cm | 28 cm | 30 cm | 32 cm | 34 cm |